What to do on a rainy day when one's teaching was cancelled? Yes, you guessed it: Play another game of heraldry of course! Today I have fun with the tincture known as "vair", which is a stylized representation of squirrel fur.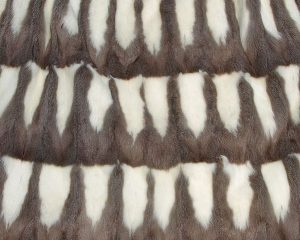 Here is the most common depiction of the "vair" tincture (in Azure – Blue and Argent – Silver):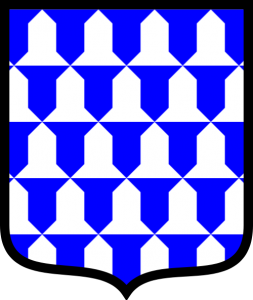 There are quite a few variations of the "vair" tincture and all of them play with the element of repetition and symmetry. Here is "vairy en pointe":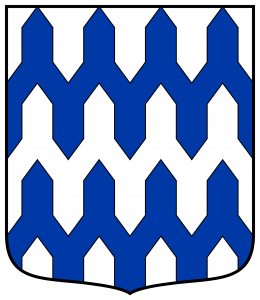 But why should one just stick with the simplest geometrical designs? In today's heraldic pastime I use a basis of "vairy en pointe" Or and Azure (gold and blue) on which I have mounted elongated hexagonal gems Vert and Gules (green and red). The gems are inserted in the natural "slots" in the yellow fields and they are arranged in a diagonal pattern. The composition operates on a rather simple logic but the effect is rather funky! 😉
This piece of heraldic jewelry isn't for the meek! It takes a *real* prince to rock this coat of arms!