So I have been playing around to design some regalia for my micronation, the Most Serene Principality of Lorenzburg. So far two scepters and one orb, based on the three heraldic beasts of the Princely House von Fräähsen zu Lorenzburg, have been designed.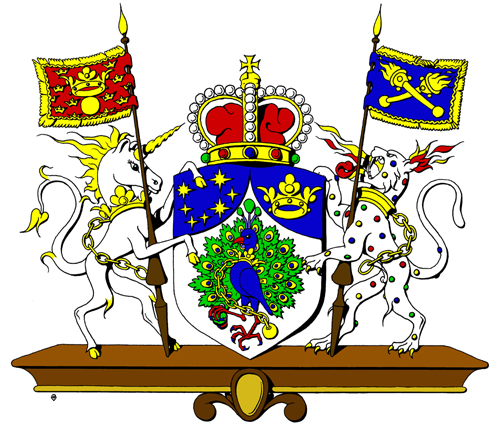 The two scepters make use of the heraldic beasts Unicorn and Panther, each representing severity and mildness respectively: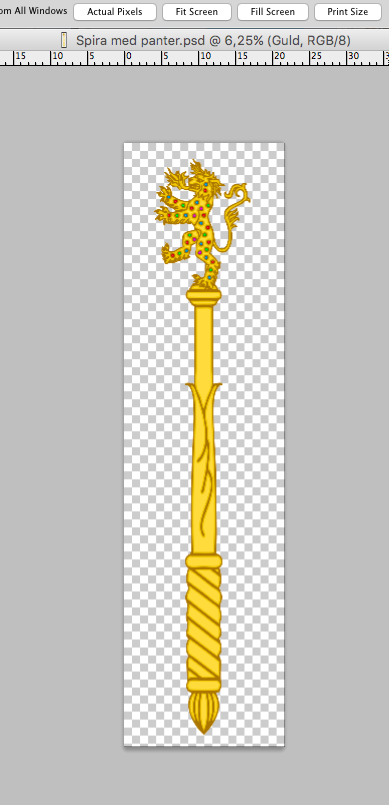 Unfortunately working with the designprograms mean that though one can create a high level of detail, it only shows when zooming in:
The Orb of the Principality is a golden Earth divided by bands of blue enamel. The horisontal band features the motto of the Princely House. The motto is from Isaiah 35:1: "Laetabitur deserta et invia et exultabit solitudo et florebit quasi lilium" – "The desert and the parched land will be glad; the wilderness will rejoice and blossom. Like the crocus"
The vertical band is studded with diamonds and the finial is a huge rounded emerald, symbolizing the crowned pea of Lorenzburg, on top of which is a golden and gem studded Peacock: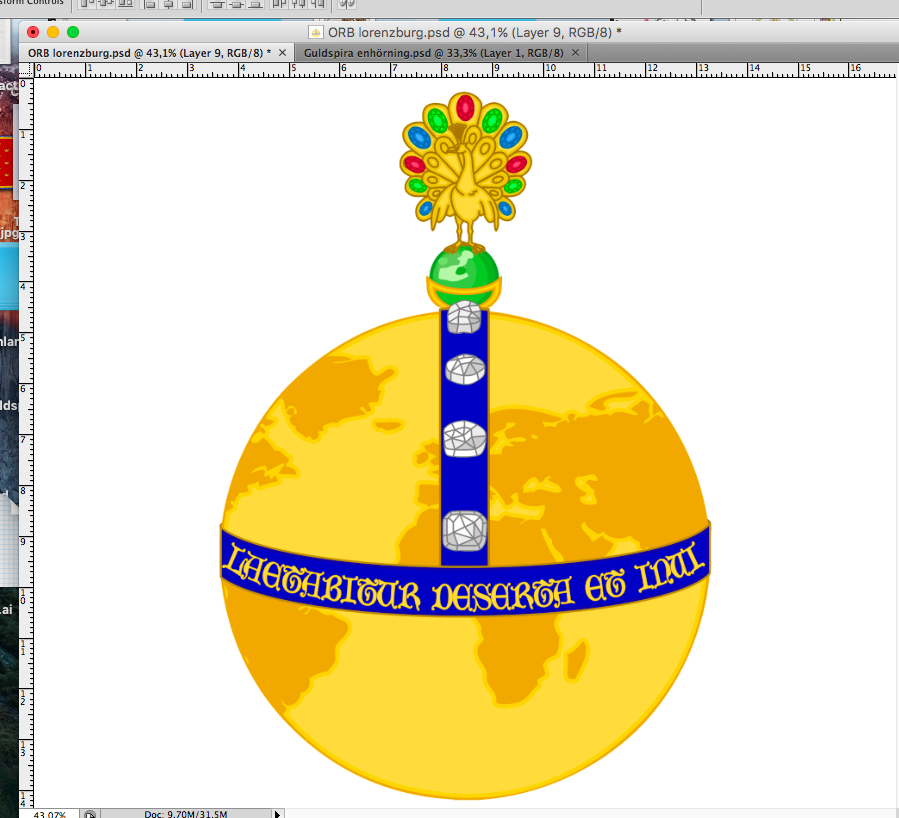 The greatest challenge will be to design the crown. I will post it once it is finished.