Buy the ebook on Amazon: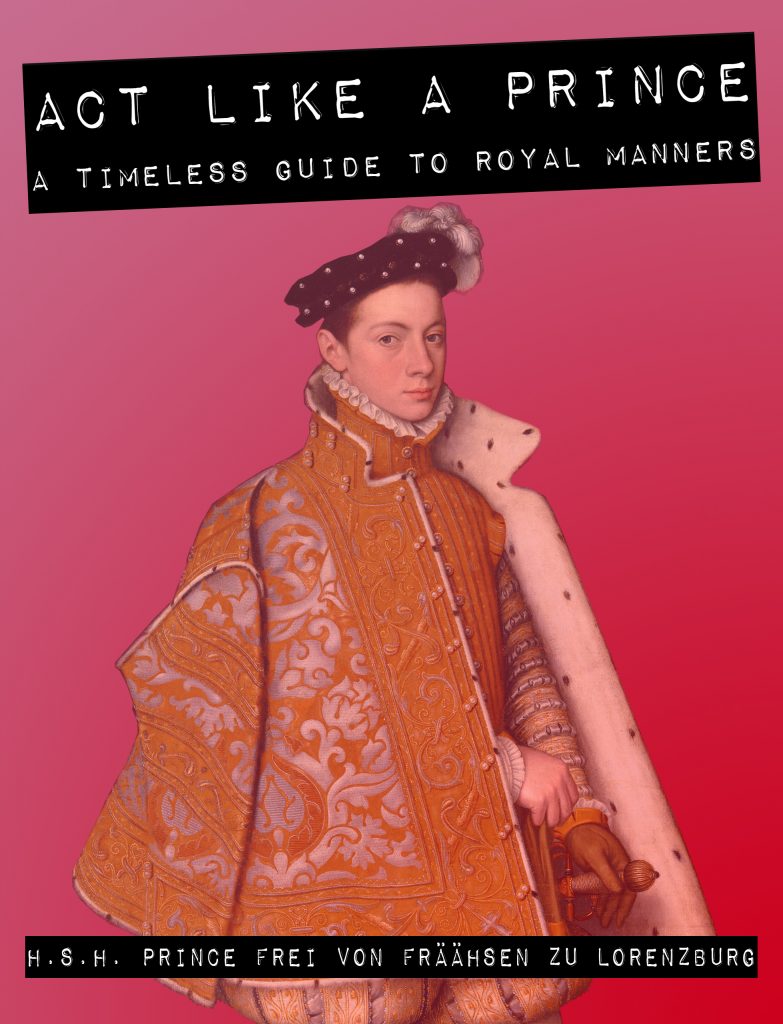 This book on etiquette and manners is a contemporary version of the ancient literary genre known as specula principum – "Mirrors for Princes", that is, books for, by or about rulers and their vocation. However, you don't have to have a vast kingdom of your own to benefit from the tips, tricks and age-old wisdom within these pages. Today, acting like a prince is a matter of taking control of your own life, and of going into any social situation with grace and confidence. This book is filled with practical advice on etiquette, philosophical reflections on manners and timeless guidance on how to live an ethical life.
If you have picked up this book chances are that you are just setting out on a journey of personal transformation. Maybe a sudden success brings attention to your person, and you don't yet have the right toolbox to "take space" elegantly in the spotlight? Perhaps you long for progression in life, but your own background, and other people's prejudices, prevent you from having the break that you need? A few tricks of princely charisma may oil the hinges of the doors to opportunity!
Buy the ebook on itunes:
Screen captures: